FAAK strap on swing vibrating swing silicone dildos
Estimated Shipping Widget will be displayed here! (with custom color)
FAAK strap on swing vibrating swing silicone dildos
This is a kind of artificial penis with intelligent vibration, swing, expansion and heating functions. It simulates human expansion by upgrading pulse, and restores the true feeling of men's expansion by using the principle of magnetic attraction and adding resistance circulation technology. Fully telescopic, the remote control switch is in the hands of you or your partner, and you can control it at will. 9 frequencies can be switched freely, and you can play as you like. The granulation particles on the dildo rubbed against the inner wall of vagina, and the lifelike glans reached GSOT. From glans to balls, the diameter gradually increases, with three layers of meat. The deeper you enter, the wider the coverage area.
3-speed and 9-frequency, you can play as fast as you want, and you can play as much as you want. Satisfaction is gradually increasing, and you don't feel tired at all.
Skin-friendly silicone material, soft and flexible, powerful sucker base, multi-angle switching posture, strap ondildos, and enjoy fun anytime and anywhere.
Stretch, intelligently warm to the optimal temperature for human comfort, and warm and fill your vagina.
The detachable base sucker is totally waterproof and convenient to clean,The suction cup of that firm base is not easy to fall off on a smooth plane, and the false penis can be easily remove by the small contact on the suction cup.
Specifications
Brand:FAAK
G307 Size: GlansΦ3.8cm, MiddleΦ4cm
Inserted L: 18cm Total L:23cm
G308 Size: GlansΦ3.6cm, MiddleΦ3.8cm
Inserted L: 19.5cm Total L:24.5cm
G309 Size: GlansΦ3.3cm, MiddleΦ3.8cm
Inserted L: 17.9cm Total L:24cm
G310 Size: GlansΦ3.7cm, MiddleΦ4.1cm
Inserted L: 15.8cm Total L:21.9cm
G311 Size: GlansΦ3.4cm, MiddleΦ3.9cm
Inserted L: 18cm Total L:23cm
Power: USB charging
Charging time:1.5 hours
Endurance:50 minutes
Battery: 650mA 3.7V
Noise:<50db
Function: Function: 8 frequency pulse
Waterproof: Full waterproof
Remote Switch Working Time with Full Charge: Half of a year to a year
How to Use FAAKVibrating Dildo:
1.Wash the electric vibrating dildo with water before first use.
2.Press the ON/OFF button on the electric vibrating dildo for 3 seconds to turn on the dildo. The light on the button will turn on as well.
3.Press the '+' button on the wireless remote switch to change the frequency.
4.Press the ON/OFF button on the wireless remote switch for 3 seconds to turn off the electric vibrating dildo.
5.Wash it and keep dry in the storage bag.
Packing list:
1 x Electric vibrating dildo
1 x Wireless Remote Switch
1 x USB charging cable
1 x User Manual
1 x Storage Bag
1x Leather Strap
Remark: total length does not include the height of the suction cup
Tips :
* Please allow slight measurement deviation for the data.
* Recommended to use water-based lubes only,Silicone-based lubes will cause dissolution reaction.
*Cleanwith an antibacterial soapbefore and after use, keep in a dry and safe place away from children.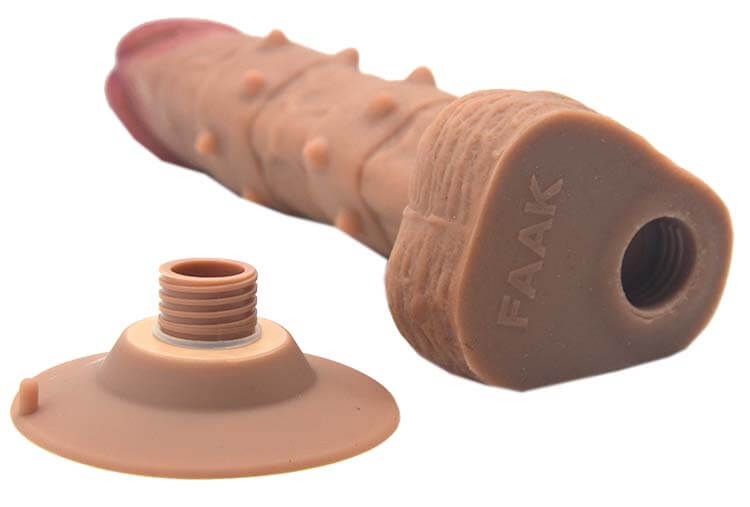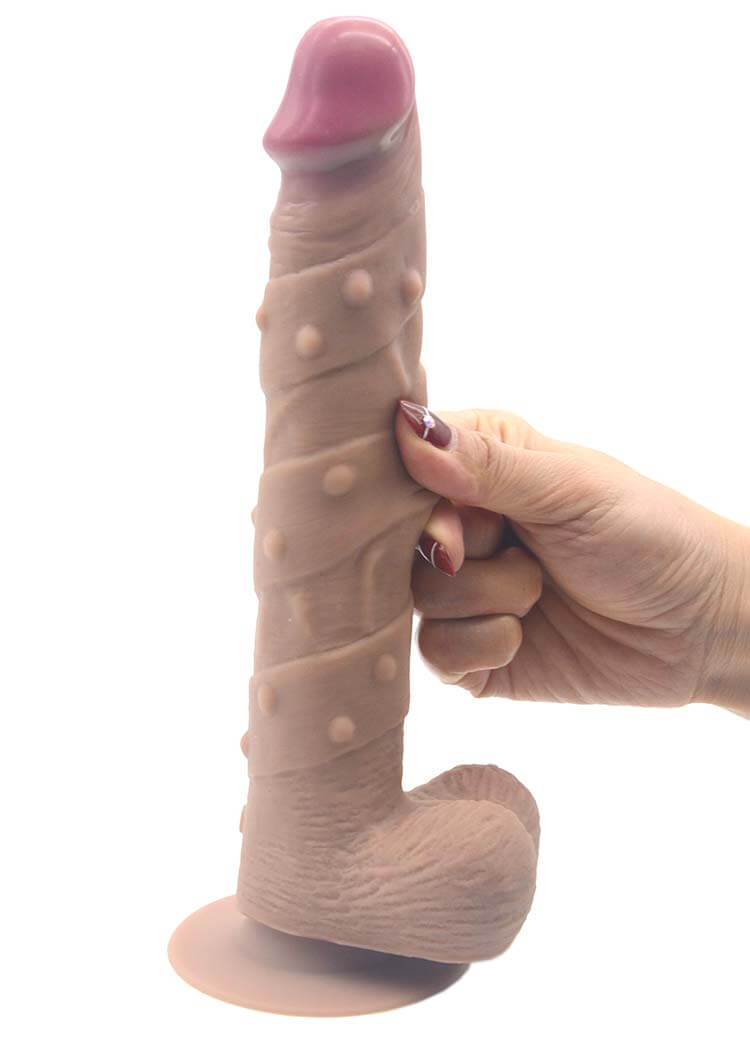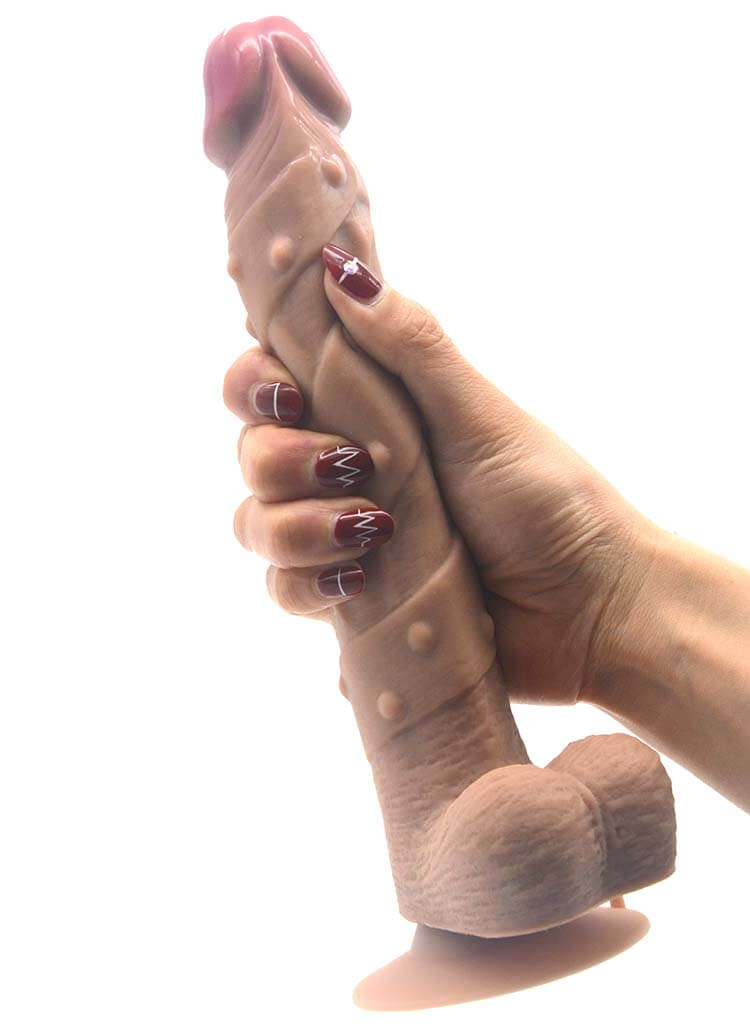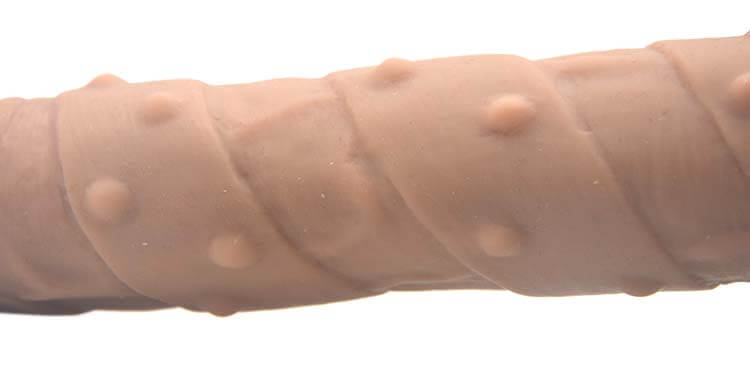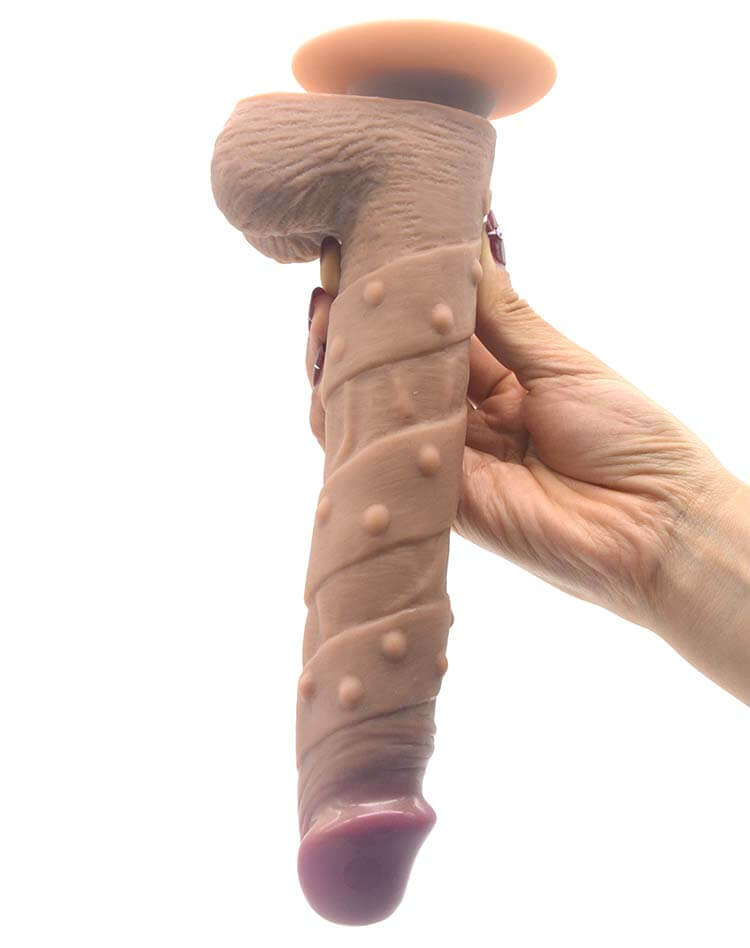 Discreetly Shipping

Confidentialité Expédition
Discreetly Shipping

Конфиденциальность Доставка